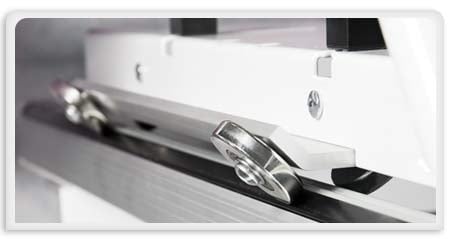 SMOOTH CARRIAGE SYSTEM
The track and carriage system has been improved on the Q-Zone Queen frame to enhance quilting machine motion.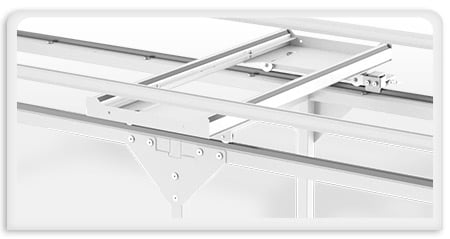 STURDY STEEL CONSTRUCTION
Much of the body of the Q-Zone Queen frame is constructed of steel giving you long lasting durability. The rails of the frame are also made from steel for maximum rigidity.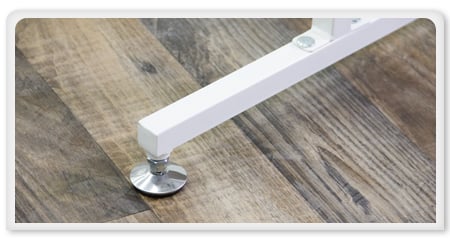 LEVELING FEET
No matter what floor your frame is on, these feet are an easy way to make sure it's level and balanced.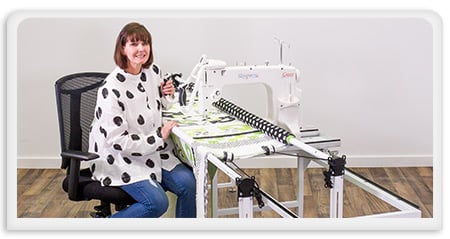 WORK SITTING OR STANDING
Height adjustable legs make it easy to set up your frame to work in the position that's most comfortable for you. Even standing or sitting.
Carriage System
If you don't have a Q'nique machine, your trusty domestic machine will sit on the unique carriage system. This carriage will allow you to move around the fabric like you would any quilting machine.
OPTIONAL ACCESSORIES
Available for purchase separately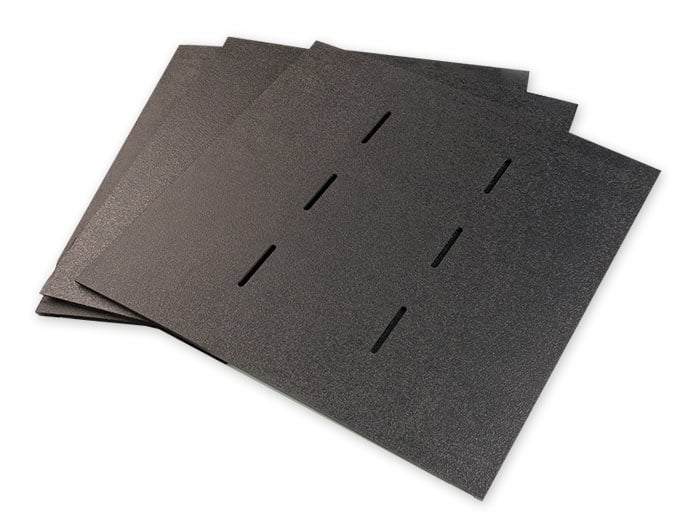 TABLE INSERTS
Add a table-top surface to your Q-Zone for pantograph tracing and other uses from the back of your frame.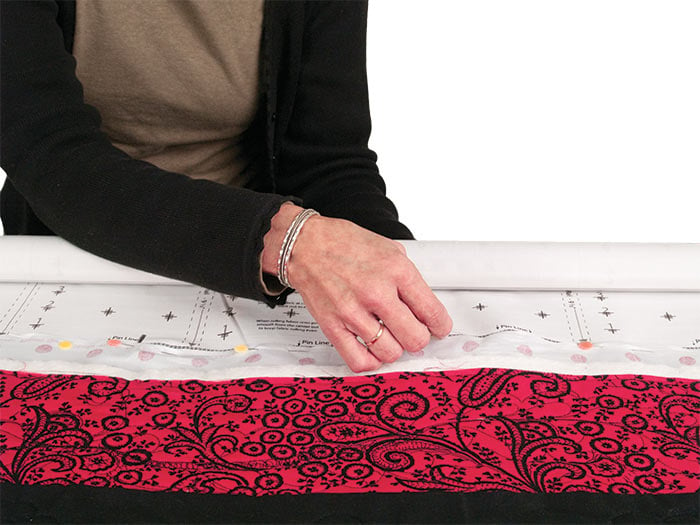 GRACE COMPANY CLOTH LEADERS
A time-saving product to help you attach the fabric to your frame easily and accurately. Includes three king size cloth leaders printed with precise guide marks and pin lines. It includes a Velcro® attachment kit that is used to secure the cloth leaders to your frame.
Q-Zone Queen Specs
The Maximum Quilt Area on a machine frame is the total distance your machine needle can travel from one end of the frame to the other. This measurement may vary slightly depending on your machine.
Maximum Quilt Area
Queen:

82″
Crib:

32.5″
Maximum Machine Throat Size
19 inches