Beautiful embroidery every time
Place your design exactly
Clean embroidery results on the top
Intuitive & very easy to use
Automatic features are yours!
Enjoy fully automatic threading
Threads are cut at the end of a seam
No manual lifting of the presser foot
The feed dog raises and lowers automatically for free-motion stitching when using the BERNINA Stitch Regulator, and for embroidery. The presser foot lowers at the start of a seam and lifts again at the end.
A machine that is fast & quiet
Sew & embroider longer at a stretch
Easy access to the Jumbo bobbin
Fastest sewing & embroidering
The Jumbo Bobbin offers 70 % more thread capacity than standard bobbins and pops in and out with the touch of a finger. Sewing speeds up to 1,200 and embroidery speeds up to 1,000 stitches per minute.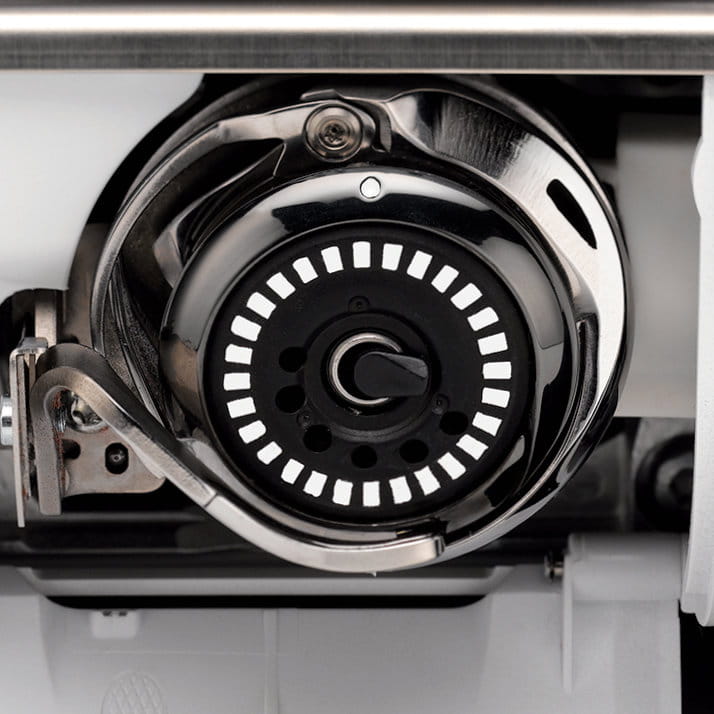 Enjoy maximum space
Handle large projects with ease
Comfortably create big quilts
Designed for the Jumbo Hoop
The extended freearm of the B 880 PLUS offers 12 inches of space to the right of the needle and five inches in height. Therefore you will enjoy a huge sewing and embroidery area.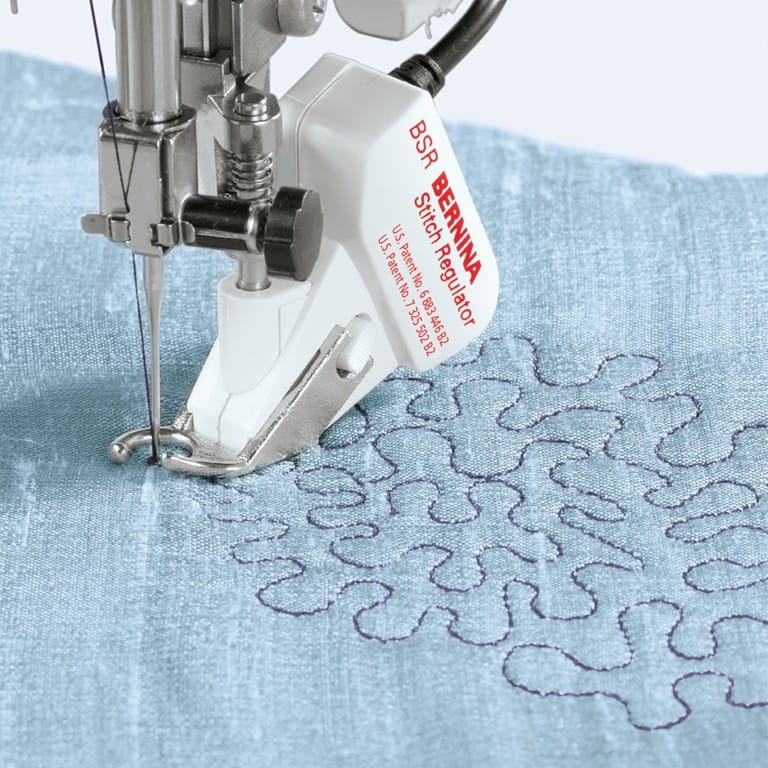 Love the BERNINA innovations
Alterations of stitch details are remembered
Handle special materials with ease
Stitches are kept consistent to achieve finest results
Total Stitch Control, the BERNINA Dual Feed and the BERNINA Stitch Regulator are features BERNINA developed to guarantee precise stitch quality and results.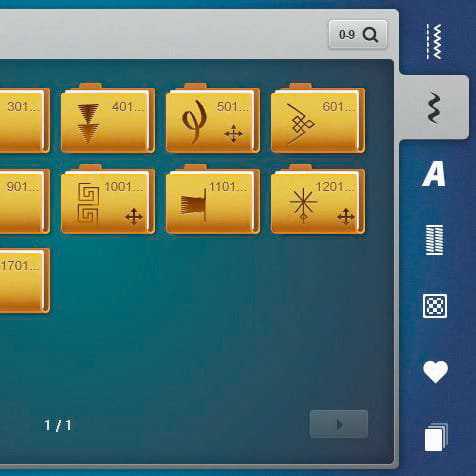 Find the perfect stitch for you
Select the perfect stitch for your project
Choose your favorite design
Personalize your project with different font styles
The integrated Stitch Library offers over 1,764 stitches, is clearly categorized and stitches are easily retrieved. Find 12 font styles and 460 high-quality embroidery designs.
Design your personal stitch
Design & create your own stitches
Simply draw your ideas directly on the screen
Convert the design into a stitch pattern
Edit stitches and create your own. The creative possibilities are endless and you can continuously expand your stitch library.
Shape your imagination
Duplicate embroidery designs with one click
Arrange designs in your desired formation
Any formation is possible
The integrated Shape Designer offers you functions like duplicating and arranging designs in a circle, square or heart.