Quiet & precise sewing
Ideally suited for decorative stitches
Sew & embroider for longer periods of time
More time for your creativity
The BERNINA Hook sews high-precision stitches up to 9 mm in width with speeds up to 1,000 stitches per minute. The bobbin holds 70% more thread than standard bobbins.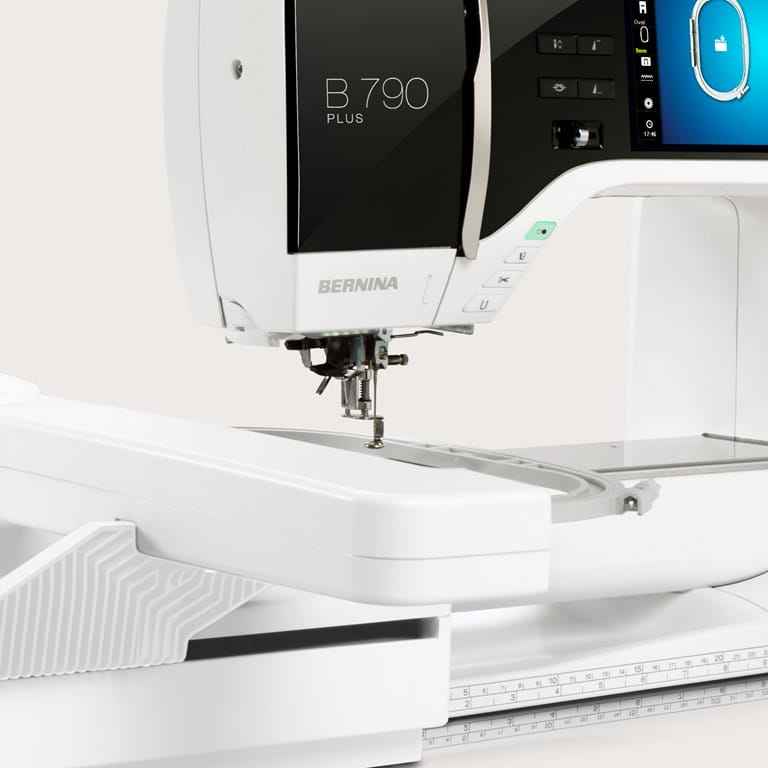 A lot of space just for you
Embroider maxi-sized motifs with ease
Comfortably maneuver large projects
Designed for the Maxi Hoop
The B 790 PLUS offers a full 13-inch extended freearm including ten inches of space to the right of the needle. Enjoy a large sewing and embroidery area.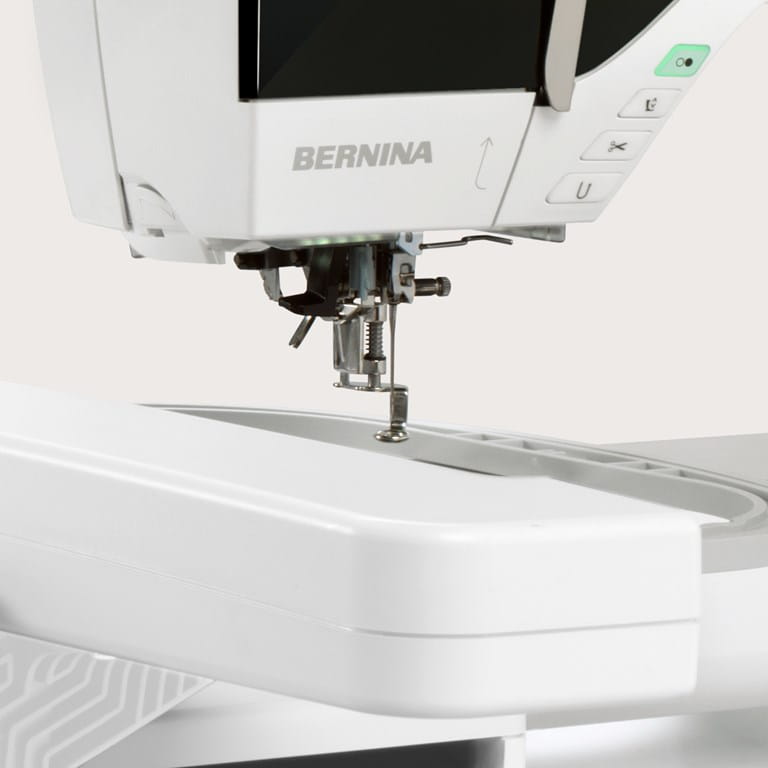 Automatic features are yours!
No manual cutting at the end of a seam
Enjoy semi-automatic threading
No manual lowering of the presser foot
Thread is cut automatically when you reach the end of a seam or a color change in embroidery. The presser foot lowers automatically at the beginning of a seam.
Finest embroidery every time
Place your design exactly
Clean embroidery results on the top
Intuitive & very easy to use
The B 790 PLUS is enriched with exciting embroidery features like Pinpoint Placement, Enhanced Editing Functions, Total Embroidery Stitch Control and much more.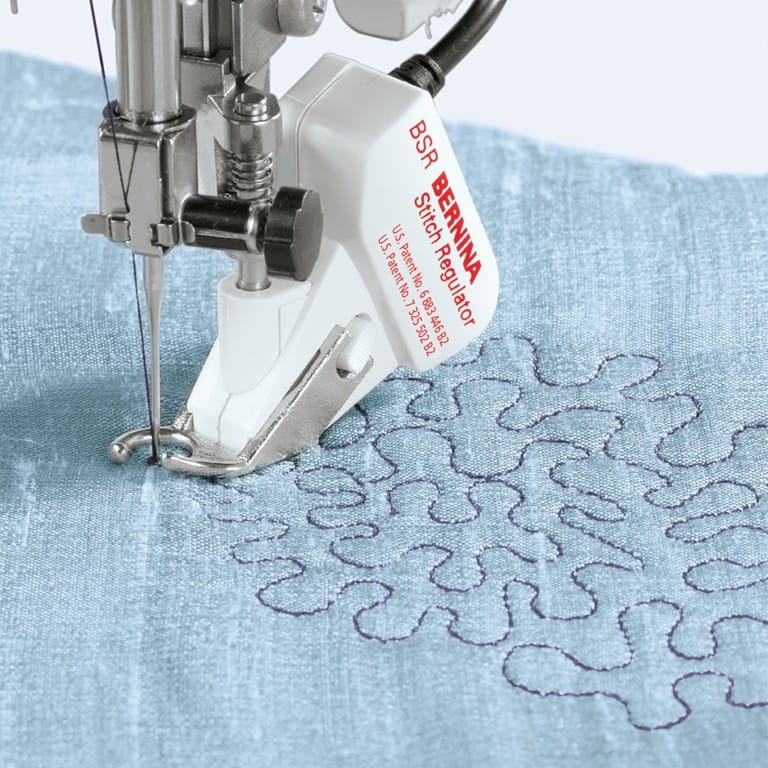 Love the BERNINA innovations
Achieve finest stitching results
Stitches are kept consistent
Assistance with free-motion sewing
The BERNINA Adaptive Thread Tension provides ideal thread tension for each and every stitch type, in any variation. The BERNINA Stitch Regulator guarantees precise stitch quality and results.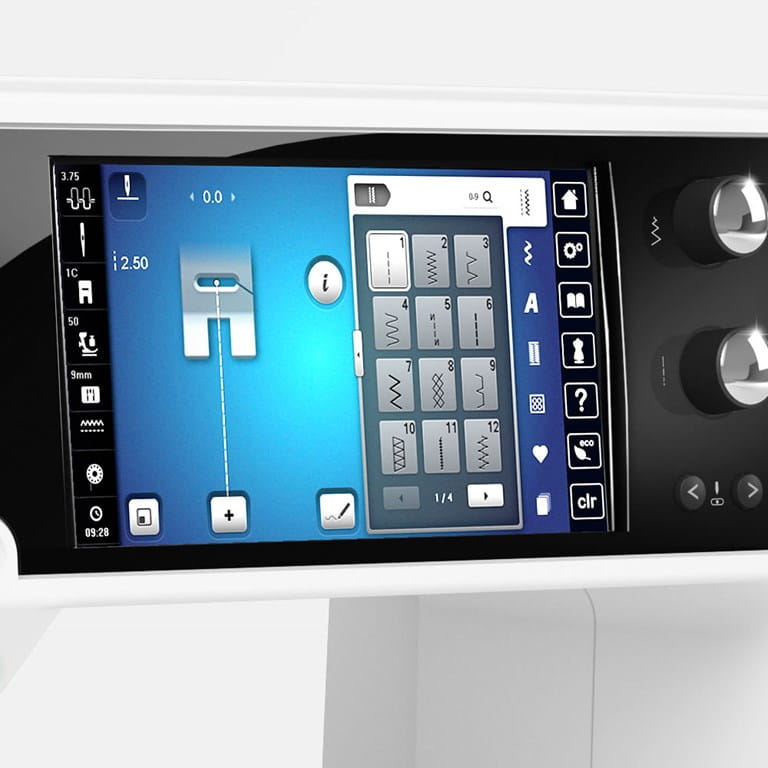 Ask your on-screen support
Ask for the type of stabilizer
Find the proper needle and foot
Learn more about sewing and embroidery
The Sewing and Embroidery Consultants and the built-in tutorials offer direct on-screen support and answer your questions whenever you need them.
Sew silk & leather like a pro
Handle special materials with ease
Enjoy superb fabric feed
Optimum visibility while sewing
The innovative BERNINA Dual Feed is easily engaged when needed and tucks completely out of the way when it's not.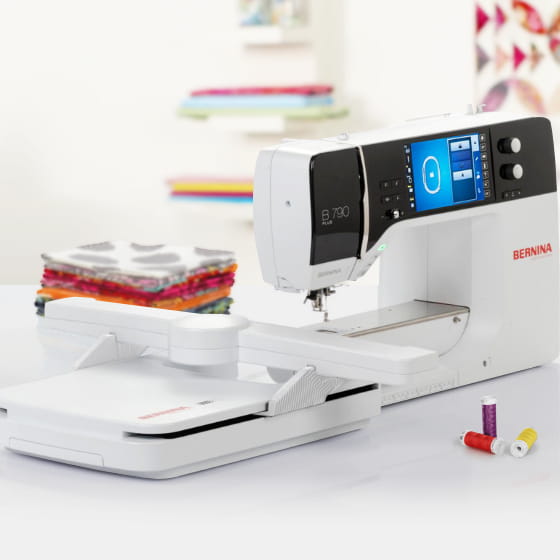 Enhanced editing
Undo & redo steps while editing
Group & ungroup designs
Rearrange designs
Undo or redo steps while editing or combining designs to return to your initial position. Combine designs to edit all at one time with group. Break apart designs to edit individually with ungroup. The design layer stitch-out sequence can also be customised.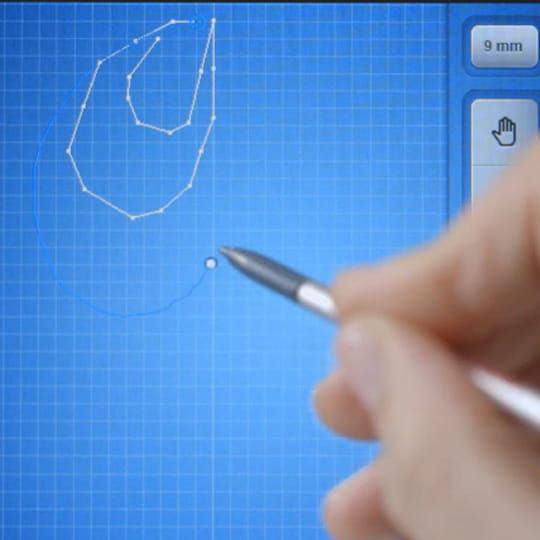 Create your personal stitch
Design & create your own stitches
Draw your stitch design directly on the screen
Convert the design into a stitch pattern
Edit stitches and create your own by drawing your ideas right on the touch screen. At the touch of a button, your design is converted into a stitch pattern. The creative possibilities are endless and your stitch library is continuously expanding.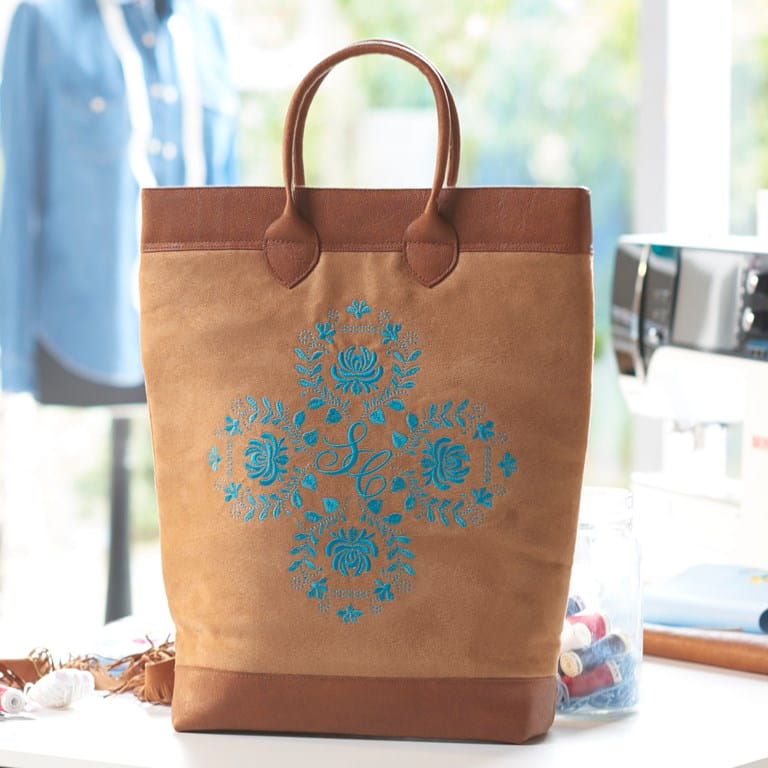 Total embroidery stitch control
No more manual trimming on the top side
Invisible securing stitches
Smart tie-on/off stitches
Threads are automatically pulled down thanks to the Thread Away Mode. The Smart Secure function conveniently adds tie-on/off stitches to a design if none are pre-programmed. And the Invisible Secure makes the tie-on/off formation completely invisible.