Enough space for your creativity
Comfortable and perfectly sized
Slide-on extension table for more workspace
The freearm provides 6.3 inches of space to the right of the needle for exciting projects and unlimited creative freedom.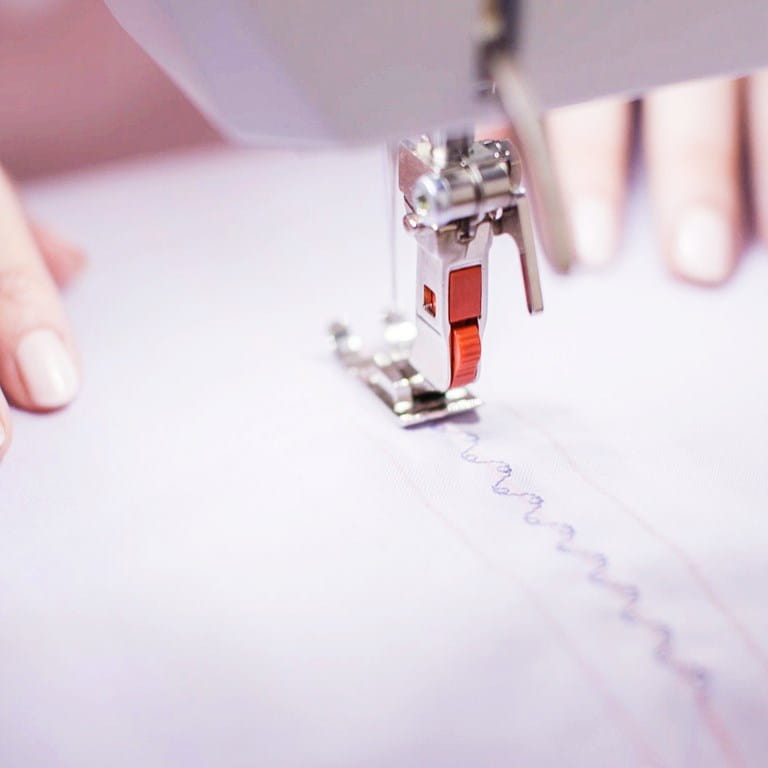 Individual and fast
Customize the stitch length and width
Save and reuse stitches
Variable sewing speed
Sew at fast speeds of up to 900 stitches per minute. Your sewing projects are done in no time.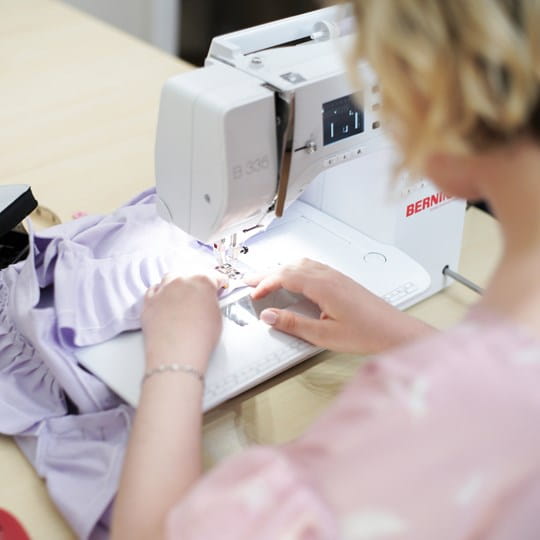 Your hands stay free
Free-motion sewing thanks to the knee lifter
Enjoy safety and comfort
Perfect guidance of your sewing project
Thanks to the BERNINA Free Hand System (FHS), you can raise and lower the presser foot via the knee lifter (optional accessory).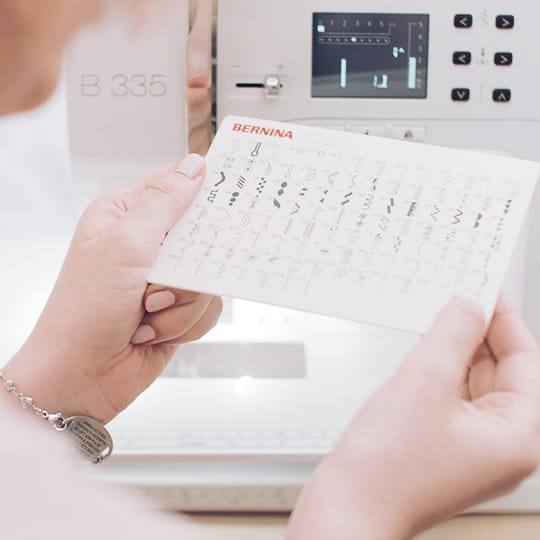 Creative stitch selection
Decorative stitches, cross stitches and more
91 different decorative stitches
Select alphabets and stitches at the touch of a button
There are many different stitches, all of which you can customize. It's not easy to pick a favorite.