Customize the stitch length and width
Save and reuse stitches
Variable sewing speed
Sew at fast speeds of up to 900 stitches per minute. Your sewing projects are done in no time.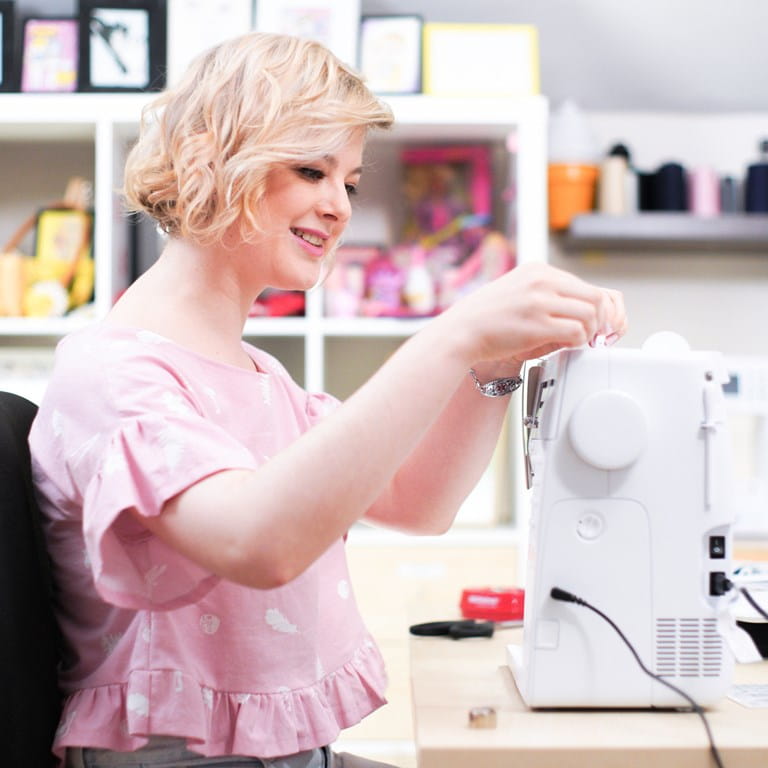 Easy threading? Yes, please!
No more laborious threading
Thread your needle with ease
One, two … and it's threaded!
The semi-automatic threader makes threading easier than ever. A few simple steps, and the thread is in place.
Creative stitch selection
Decorative stitches, cross stitches & more
23 different decorative stitches
Select stitches easily at the touch of a button
There are many different stitches, all of which you can customize. It's not easy to pick a favorite.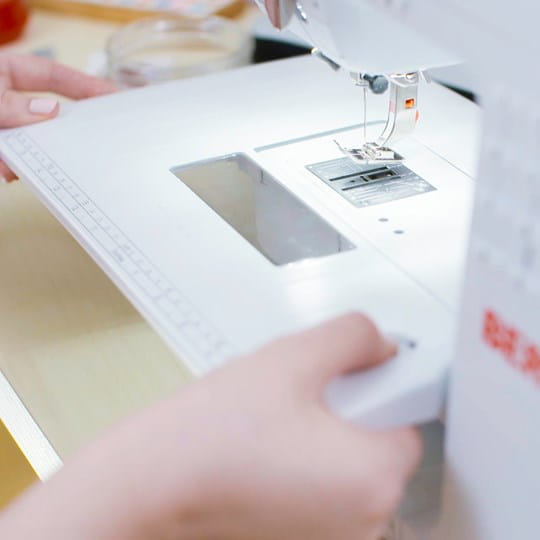 Small but wow
Enough space for your creativity
Comfortable and perfectly sized
Slide-on extension table for more workspace
The freearm provides 6.3 inches of space to the right of the needle for exciting projects and unlimited creative freedom.
Superbly comfortable
Bright LED light for long nights of sewing
Easily save your favorite settings
Keep track of everything on the display
Want to be creative at night? It's not problem with the B 325. The LED light ensures optimum visibility for night owls who love to sew.